I'm a 17 year old millennial and I love things that are cute!!
This website has been online for a couple seconds! Why did I make this site?? Because I saw Ryan making his and I steal all his good ideas!
I am an unstoppable twitter transplant! Watch out!! I just might argue with you over something inconsequential あああああああああ
I disabled comments on my neocities profile because neocities is social media for people who wish they were online in 2001. I would disable my entire profile except the update feed if I could.
Click on my Hina NFT for my microblog! Here's my RSS feed for site updates and also click the bee for a REALLY good time!!! Seriously do it!!!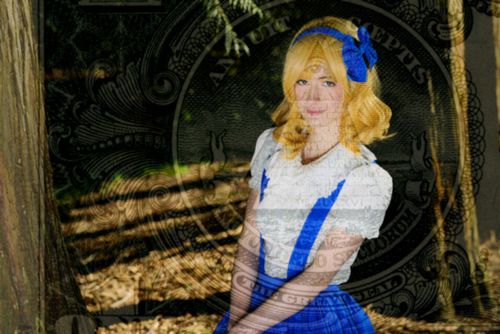 my claims to fame
Local County Fair Corndog Eating Contest Champion, Fantasy League
Recieved doctorate in Touhou Studies from the University of Comiket
furby engineer
Has never stolen a pair of cats pajamas
normie
Dolls Rights Activist
Astigmatism Awareness Ally
Inventor of the Bird-Free Diet (lost 0.14 oz!!)
macaroni
marimo parent
President, student, barista, and janitor at Fran Hat Institute of Art
still exactly 17 years old
new wii owner (as of 2017)
died March 25, 2012
megane
creator of the traditional weeaboo revolution #tradweeb
dog petter
permabanned by moot for suggesting green text be pink
Pnin man
My mom thinks I'm funny
cowboy enthusiast
internet celebrity
Survived an assassination attempt by the lead singer of Weezer
no, i didnt poroofread it
Hina's #1 fan!
grandchild of Tresspassers William
Never used zoom not even once
Half timber house appreciator
on every DNF/DNR list
Almost mentioned in an Encylcopedia Dramatica page but they got my name wrong
world's biggest (and only) Nacho Libre fan
Thanks for the hug, stupid!!
my hobbies
Tricking hummingbirds into visiting my porch for my own viewing pleasure
Wearing rainboots to safely jump in puddles
Attempting to pet the neighborhood cats
Rolling around on the floor
Collecting violet scented and themed items
Kissing my dolls
Finding animal tracks in the snow
computer informations
What am I running?!? A computer I've been upgrading periodically since 2011. His name is Casper. Last upgrade: 2016 and still chugging on. Somehow, I have become a triple monitor gal!
I am using Debian MATE (luv GNOME 2 4ever) and Windows 7. I keep my old Win7 install up in case I need to use anything in Adobe CS6 or put music on my retarded iPhone. I use ffmpreg for video editing. I used to use nbs-irc on Windows, but I use irssi now. You can find me in #4chan.
My current music player is Clementine, but I'm not a fan. foobar2000 will be my true love for life!!! (pls port to linux) I have no headphones after all my earbuds broke. Music has been erased from my life since that day.
I use a IBM Model M. I have no interest in collecting or modern mechanical keyboards but if you want to come clean my keycaps we can work something out. They are disgusting.
My first tablet is a Wacom Bamboo Fun medium (CTE-650). I used it religiously for around 10 years and I still have it safe and sound! Photoshop CS6 was my art program of choice. As of August 2023, I own a Cintiq 16 and am using a drifting joycon as a remote. My advice is to skip installing joycond and install qjoypad if you want to steal my set up. I highly recommend reusing a drifting joycon! I'm using Krita/Inkscape/GIMP atm.
I started writing this site in Pluma, but Ryan convinced me to try VS Code. Okay okay I admit it is better than pluma. Most of this site was written in VSCode....
My switch friend code is SW-6150-1275-0445. I'll accept just about anyone who sends a request even 10 year olds on splatoon 2.
My sewing machine is a Husqvarna Viking 6460. It half works sometimes. I bought it for $20 at a yard sale. Is anyone even coming here for sewing machine info?? This is definitely not a computer.
contact
Please use the contact info on my main site
Do Not Interact
Daniel Choo
debt collectors
zodiac
I was born Altaria sun, Cassiopeia moon, Dipster descending, under a red cross.
fanlistings
annoying stamp collection
and always remember
There are no girls on the internet.