this website has been online for a couple seconds! why did i make this site?? because i saw ryan making his and i steal all his good ideas!
i, in all my great wisdom, wrote the site to be entirely reliant on JS (i wouldn't recommend copying that choice, it was a bad one) and i would apologize for it, but the facts are, if you have javascript disabled, you won't be able to navigate to this page to see my apology!! i plan to write a builder for my site that makes it functional without JS but today is not that day.
I disabled comments on my neocities profile because neocities is social media for people who wish they were online in 2001! I would disable my entire profile except the update feed if I could.
Click on my Hina NFT for my microblog! Here's my RSS feed for site updates and also click the bee for a REALLY good time!!! Seriously do it!!!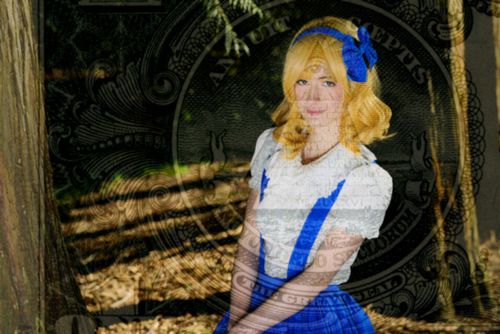 my claims to fame
Local County Fair Corndog Eating Contest Champion, Fantasy League
Recieved doctorate in Touhou Studies from the University of Comiket
furby engineer
Has never stolen a pair of cats pajamas
normie
Dolls Rights Activist
Astigmatism Awareness Ally
Inventor of the Bird-Free Diet (lost 0.14 oz!!)
macaroni
marimo parent
President, student, barista, and janitor at Fran Hat Institute of Art
still exactly 17 years old
new wii owner (as of 2017)
megane
creator of the traditional weeaboo revolution #tradweeb
dog petter
once banned by moot for suggesting green text be pink
Pnin man
My mom thinks I'm funny
cowboy enthusiast
internet celebrity
Survived an assassination attempt by the lead singer of Weezer
no, i didnt poroofread it
Hina's #1 fan!
grandchild of Tresspassers William
Never used zoom not even once
Half timber house appreciator
Thanks for the hug, stupid!!
my hobbies
Feeding hummingbirds
Wearing rainboots to safely jump in puddles
Attempting to pet the neighborhood cats
Rolling around on the floor
Collecting violet scented and themed items
current media consumption
Last updated: November 5, 2022
reading: The Man in the High Castle - Philip K Dick
(re)watching: Arrested Development S1
playing: Xenoblade 3
computer informations
I am using (but not very good at) Debian and sometimes Windows 7! I used Win7 up until the end of life and then almost completely switched over until I need to use anything in CS6. GIMP sux but I'll use it if I have to do something quick. I used to use nbs-irc on Windows, but I use irssi now.
My current music player is Clementine, but I'm not a fan. foobar2000 will be my true love for life!!! (pls port to linux) I have no headphones after all my earbuds broke. Music has been erased from my life since that day.
I use a IBM Model M. I have no interest in collecting or modern mechanical keyboards but if you want to come clean my keycaps we can work something out.
I started writing this site in Pluma, but Ryan convinced me to try visual studio code. okay okay i admit it is better than pluma.
my switch friend code is SW-6150-1275-0445. I'll accept just about anyone who sends a request even 10 year olds on splatoon 2.
my sewing machine is a Husqvarna Viking 6460. It half works sometimes. I bought it for $20 at a yard sale and it has served me very well for what i paid. is anyone even coming here for sewing machine info?? This is definitely not a computer.
Contact
You want to contact ME?? Better contact hors instead.
annoying stamp collection