the return of hat
July 7, 2022
Seattle haul?!? kohi and i (and both of our bfs) went to seattle for some shopping! we ditched the boys for most of the trip (or did they ditch us?)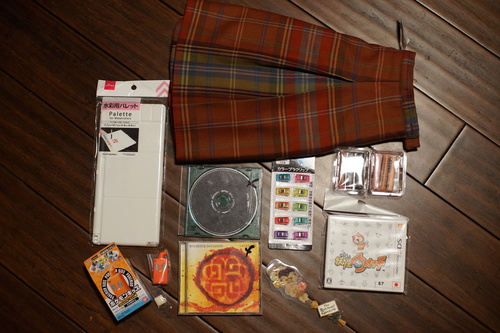 papo d'anjo skirt $9.97

I was shocked at how nicely this was made! it's 100% wool and lined. found at goodwill university district

another watercolor palette $1.75

there is absolutely no reason for me to need more than 2.

rotom dex toy $3.50

i really wanted a little rotom dex and i was terrified that it was blind box, but each pokemon had a different box so i was confident enough to buy it. it's hollow but now i have a doll sized rotodex

6 blick brand soft pastels $3.50 each

these 6 sticks probably cost twice as much as the whole box i was given when i was 10

dried flower bookmark $0

free with purchase of book. i didnt purchase a book...

small clippies $1.75

I've seen these tiny clips in doll sewing videos and i couldnt for the life of me figure out where they were getting them or what they were actually for

youkai watch (JP) $7

I paid using Ryan's store credit. pink gorilla is not particularly good at fraud detection. thanks Ryan!

Breaking Benjamin - Saturate $.25

i made my friend buy it for me because i had no quarters. everyone proceeded to make fun of me later so i guess i paid in laughs

3 Doors Down - Away From the Sun $.25
driving into u district, i spotted a sign for an art supply store UNDER petco?! idk how ive never noticed it before. i used to live in this neighborhood and never thought twice about it. it was even the petco i bought 3 of my marimo at! we did our rounds of the ave and then checked it out. it was HUGE and they had so much stuff!!
but, kohi and I were all hyped up to go to blick. so we held out at the art supply store in the university district. it was a huge mistake! the one in the u district was so much bigger even though it was slightly over blick's online prices. we got to blick 30 minutes before closing. i scrambled to search out gouache paints and pastels while kohi picked out alcohol markers. they didnt actually have any of the items i has picked out earlier online and the gouache singles were out of my price range. i only ended up getting pastel singles because of it. i guess i'll just stick with my $5 gouache set for now. oh well.
i did get to go back to kinokuniya as well but i panicked and wasn't able to pick anything else out. the UW bookstore actually had a fountain pen section as well as way more art supplies than i expected. they had the rose scented ink which was very tempting...
and check out ryan's book haul!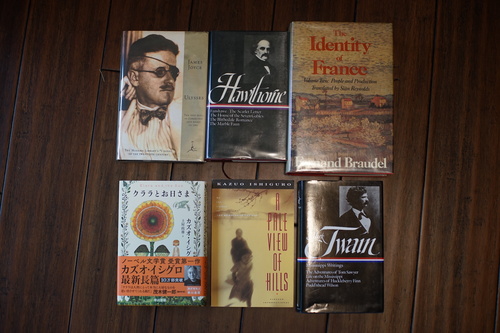 James Joyce Ulysses
Library of America Hawthorne
The Identity of France vol 2
Klara and the Sun in the original (Ryan's joke)
A Pale View of Hills
Library of America Twain
fourth of july crab boil happened again! i look forward to it every year. the crabs were so fresh this year that i got to interact with them. my dinner looked back at me and i'm not sure i liked it.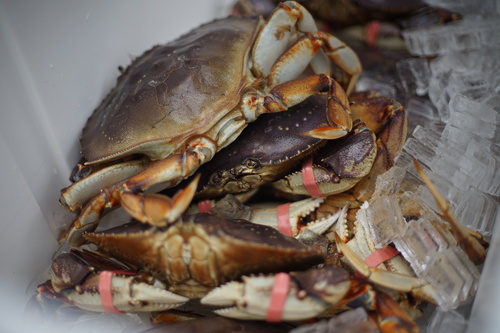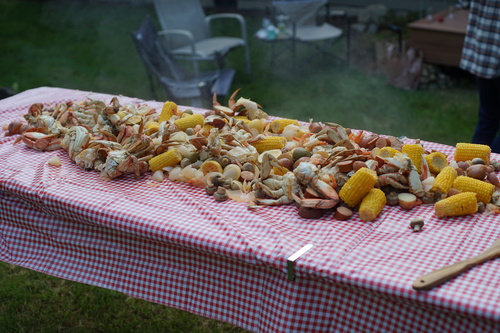 it was delicious though. sorry crabs.
embarrassingly large thrift store haul. i was shocked when she told me the total and even double checked my reciept but no... i did go insane. the little things add up so fast. also bd/dvd were bogo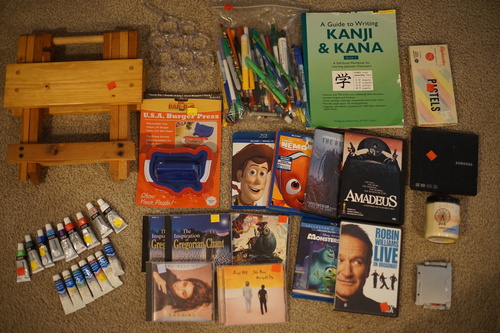 wooden folding stool $3
scarf hanger $.99
USA Burger press $1.99

i am the target audience

bag of pen junk $1.50
A Guide to Writing Kanji & Kana $.55
Alphacolor pastels $1.99

"vintage". includes a lot of colors that i didnt choose at blick for faceups

9 Daler Rowney gouache singles $.49-$.69

now that i'm looking them up they probably werent a good deal. alas...

7 Reeves watercolor singles $.49-$.69
The Inspiration of Gregorian Chant $.95 each

Does anyone else like gregorian chants? just me? anyone?

4 Non Blondes - Bigger, Better, Faster, More! $.95
The Best of Branigan - Laura Branigan $.95

I only learned about her last month and a CD already showed up. I've been obsessed with self control. idk if i need a real album because that's the only song ive been really into.

Daryl Hall & John Oates - Marigold Sky $.95
Toy Story BD $.95/2
Finding Nemo BD $.95/2
Monsters Inc BD $.95/2
The Revenant $.95/2

it wasnt the best movie ever tbh. but leo... LEO

Amadeus $.95/2

is this as good as the music video? i've never seen it

Robin Williams Live on Broadway $.95/2

for ryan!

Samsung DVD reader/writer $2.99

ryan needs it more than i do. i dont think ill ever be a big laptop fan even if i use his all the time.

BBW Summer Boardwalk small candle $1

both ryan and i agree it smells like cookies. i'm always happy to find unused bbw candles for a dollar. they do smell good but not $20 good.

Intec GBC screen magnifier $.99

for ryan

college branded grill spatula $2 (not pictured)

hideous. tacky. a perfect gift, unfortunately.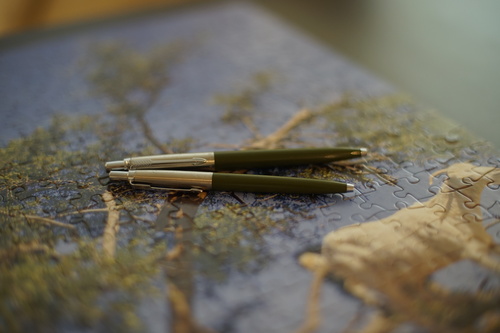 the reason i bought the pen junk bag was two matching parker pens inside. they are rather cute even if they are an ugly green. one is slightly smaller than the other.