It's the 9th hattiversary!
November 30, 2022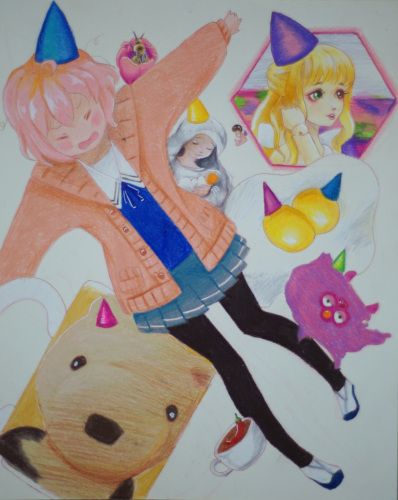 I made my neocities account 9 years ago today! What was I doing 9 years ago? Probably sitting on my computer in my bedroom at my mom's house watching tweetdeck waiting for a killer joke to appear.
You can see the original neocities hatsite over in the archive, but prepare by closing your eyes first.
Ryan and Makoto both participated in the thanksgiving challenge. Ryan drank 2 lattes and one very large french press. Makoto drank 1 latte and one double shot americano. I drank 2 lattes and a very tiny cup of Ryan's french press. Ryan came out as the winner of being the most jittery and chemically compromised. Congratuations, Ryan!
What's up with people buying Scarlet and Violet. It's no secret this game is half baked and worse than the last one. This is going to be a top selling game despite being a broken mess? Game Freak and Nintendo won't learn any lessons if their trash games are megahits. I WANT this series to be good again. Unfortunately my wallet alone isn't very loud. I'll consider buying them when Ultraviolet comes out. Maybe it'll be less of a disaster.
Speaking of video games, I finally dumped the dead man's file off the LoZ Seasons cart I have. The owner of the game killed himself approximately 15 years ago. Now that it is safe, I cannot receive the dead man's save curse.