Merry Christmas, everynyan!
ignoring: a christmas story
playing: Xenoblade 3
attempting to hug: max the cat
wearing: ryan's christmas cardigan
December 25, 2022
I hope you are all having a good Christmas! We will be free from the incessant christmas music and movies in just a few hours, so stay strong! I have just barely survived this year. The only christmas movie I will agree to watch is Elf, which I did watch this year.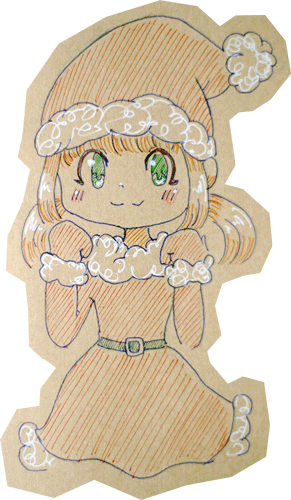 I got way more gifts than I deserved this year! Somehow making an amazon wishlist worked out for the first time ever. I secretly hope the items on the list weren't purchased on Amazon but I'm sure they were ._.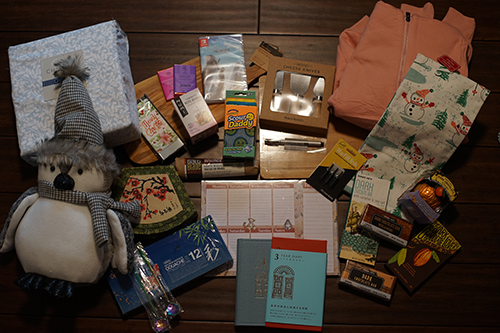 Microfiber bed sheets
olivewood cutting board
a candle shaped like a chocolate bar

THIS IS NOT CHOCOLATE! ALERT! ALERT!

flowering tea
FF7 Crisis Core

I've never played this one before. This better have the JP audio!!!!! Gackt!!!!!!

scour daddy
whiskey salami
bamboo cutting board

Guess I should probably toss my melted plastic cutting board now...

Cheese knives
Copic Multiliner SP .2
refill ink

I'm not entirely sure what this is for or why I got it. Is it supposed to work with the multiliner?

pink hoodie

Just an amazon brand but I like the shade of pink. It currently doesn't smell very good.

snowman kitchen towel
Marsilio Penguino

Ryan saved him when he fell into a tealight and then traded for him in the white elephant game.

Chinese calligraphy set
flower shaped tea spoons
Holbein irodori gouache summer

I decided on this one over autumn even though autumn would be better for painting. This one had what I need for faceups. Maybe Praline won't end up blue next time haha

Winnie the pooh planner sheets
Midori 3 year journal

After many discussions with hors, I decided this one would be the best for me. I threw out the idea of another planner after realizing I have no plans and I like the idea of seeing what I wrote last year. The 5 year cover is much prettier but I want the space to write a little bit more. I want to make an extra cute cover for it though!

lots of chocolate!!!!

EXACTLY what I wanted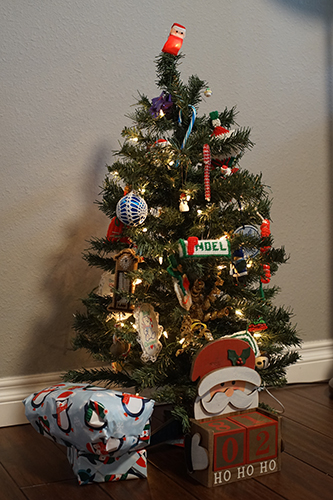 Ryan got a comfy christmas cardigan which I am stealing as well as the all-in-one Death Note manga which I am also stealing. Light has his shirt open on the front so we all know this should be mine!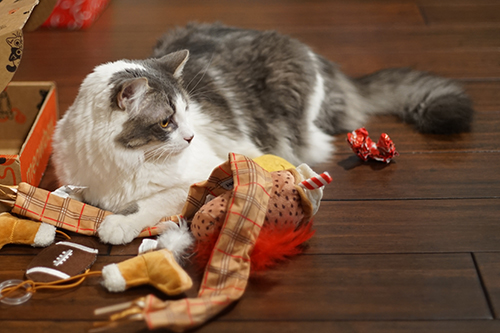 We went to a consignment shop we visit a few times a year. I found some cute pokecards and Ryan also found a few! Mine are on the right and his are on the bottom.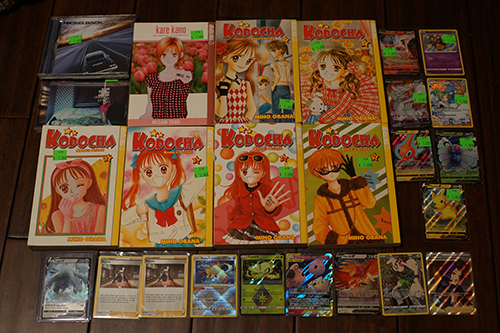 Goo Goo Dolls - Dizzy Up the Girl $1
Nickleback - All the Right Reasons $1

I think this was one of the ones I passed on for $3.

Kare Kano 1 $1
Kodocha 1-3, 5-7 $1 each

I went back to the booth at the consignment shop I previously bought Kodocha 4 at and they had so many more this time!! My dumb b*tt didn't bother to update my manga page with which volume I already had but google saved my butt in finding the blog post on the fly.