filling the void with more stuff
eating: unsalted peanuts
drinking: Tiesta chunky watermelon
watching: Wake Up, Girls!
February 23, 2023
So much for not buying dolls! Check out the new box opening in the cafe! I made it 48 days into the new year before buying doll. No regrets!! Liam deserves it. Best boy!! Smoochies!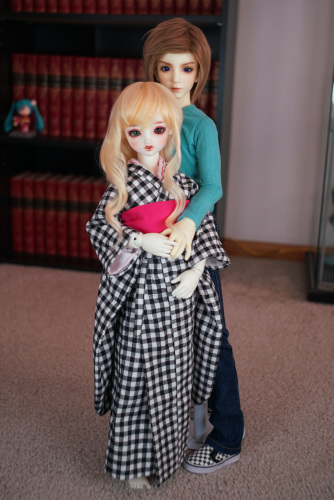 My mom came to visit so we did traditional thrift shopping. I enjoy it more than her other hobbies which include gnomes, youtube, and television craft supply shopping.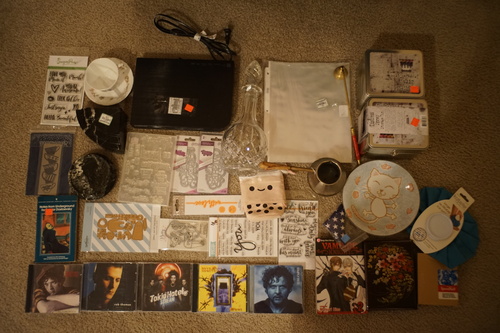 9* scrapbooking dies/stamps $.99 each

Would you even believe me if I said this was mine? You shouldn't.

Beatrix Potter x Royal Albert teacup $2.49
2 marble slabs $3.99 and $5.99

Ryan's

BD player $13.99

Ryan and I did not consider it wasn't functional without a remote. Regretful purchase and I will be searching out a remote now.

lead crystal decanter $9.99

Ryan's

Page sleeves $1.99

Ryan's

Candle snuffer $3.99

somehow these don't pop up often and I've been looking for one

Pete Wentz distress spray storage tin $2.99 each

my mom's

Notes from the underground $1.99
amazon boba pencil holder $1.49
turkish coffee thing $24.99

Ryan's. I hope he will make sludge for me sometime!

mini american flag $1.49
stupid cat plate $2.99

I love it.

ice pack $2.99

my mom's

Vampire Knight 2 $.49
I. Magnin bento box looking thing $2.99

It's very pretty. I wonder what went in it.

Speedball 4x5 linoleum $2.99

I wouldn't call it a deal but I did want one.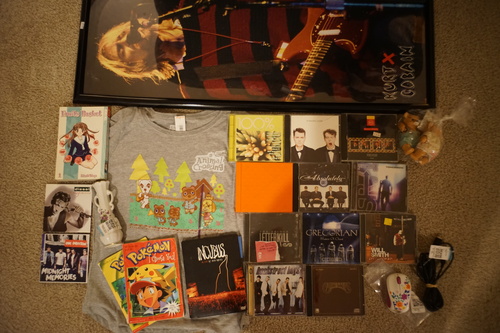 Kurt Cobain in the flesh $12.99

For Ryan. Happy birthday, Kurt!

Fruits Basket 1 $.55
Ceramic violet vase $2.99

I've been keeping my flowers in cups and searching for a lead crystal one, but I didn't even think violets were a possibility!

ACNH tshirt $3.98

Heh.

Pokemon 1, 21 books $.89 each

For Ryan. I own 1 already but I wasn't willing to give it up.

Incubus Alive at Red Rocks $1.99

The bonus CD is missing and was replaced with a burned DVD "White Castle". A little bit of a bummer.

Homco bear pair $3.59
Logitech mouse $4.99

Brand new. Ryan stole my american flag one that I use when travelling so I bought another.

long microusb cable $1.89

My favorite cable was broken due to a trip (and luckily not my camera too), so I got this to replace it.
Here's the CD list. All were between $.99 and $1.38
ABC - Absolutely

Never heard of them.

Backstreet Boys - Backstreet Boys

Ryan already had it and I guess I didn't rip it! Oops!

Diesel - Hepfidelity

Allegedly this CD went triple platinum in Australia. Never heard of it.

Deep Blue Something - Home

Probably a one hit wonder.

Gregorian - Masters of Chant

NO I DON't LIKE THEM "IRONICALLY"

Letter Kills - The Bridge
Level 42 - Running In The Family
One Direction - Midnight Memories

I don't know any of their songs due to not listening to the radio. I wasn't super impressed with my first listen.

Pet Shop Boys - Actually
Pet Shop Boys - Very

This album has a very cool case that I immediately broke when taking the disc out to check for scratches.

Rob Thomas - ...Something To Be
SR-71 - Tomorrow

No idea what this is. He has a bit of a whiny voice.

Tokio Hotel - Scream

Score!! Ryan found this one for me. Gimme Schrei next!! Wait why do I already recognize half this CD???

100% Pure Dance

Ryan's. I keep asking him if it's good and he keeps saying he hasn't listened to it yet!

Will Smith - Lost and Found

Ryan's
My mom picked out CDs too. She got the two Simply Red and The Carpenters pictured. There were about 6 more not pictured. She picked the ones I thought went straight to the trash. I gave her my Foreigner CD too since I wasn't into it more than one song.
My mom has a pair of these little bears in her house and she wouldn't let me steal them. I found these and she wanted them to match hers because she couldn't even remember she has the EXACT same ones.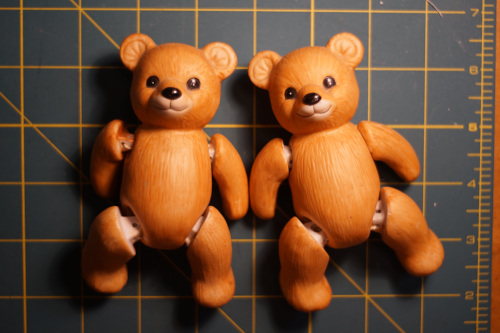 Their clothes are very sun damaged but these little bears are irrestibly cute. They're strung but their elastic was long destroyed. Luckily, this kind of restringing is babby tier to me.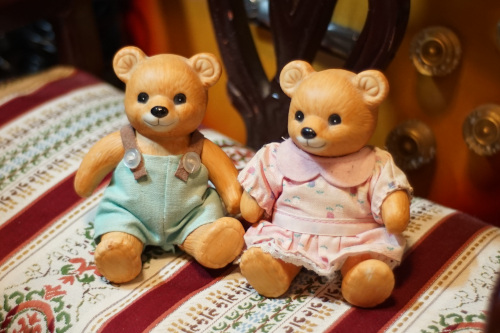 Seriously so cute. Next themed cafe I open will be bear themed. Back in the 90s, there was a doll and bear store in the mall of my hometown. How I wish I could have worked there!