Always Be Kinokoing
playing: LOZ BOTW2
reading: No. 6 (manga)
listening: Puddle of Mudd -
Come Clean
drawing: boys, malformed Hinas
June 20, 2023
Jilly Jelly?! Jilly Jelly!!! What an exciting announcement for Kinoko Juice fans worldwide! I'm praying for a gyaru release so I can convince Kohi she needs one.
When I saw megane Shizuku I feel in love just a little.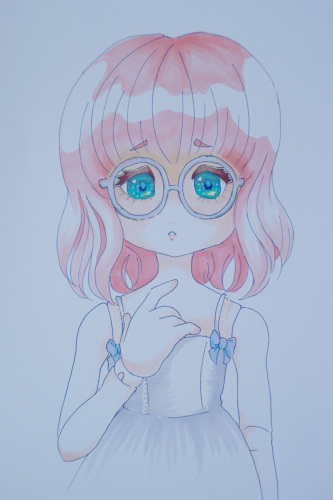 So I drew her!!! Shizuku is so cute in glasses. She makes me want one ;_________; I sent it to Kame already and she sent me a happy response!
I'm being tempted again by punk Kiki with the exchange rate working in my favor again. Does anyone want to give me $250?? No??? Please help me fill the void in my life with even more dolls!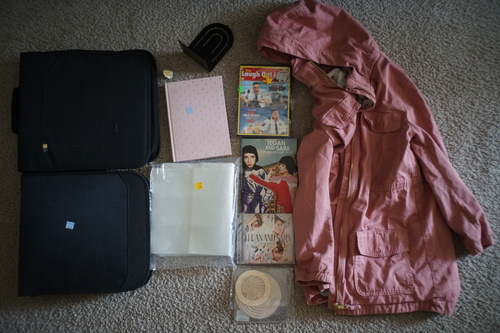 Caselogic CD binder $2.99

Now housing my favorite CDs

Staples CD binder $.99

Now housing CDs that I will never listen to again

bookend
pink polkadot journal $.99
binder card sleeves $.49
Paul Blart collection $1.99
Tegan and Sara "it's not fun, don't do it" $1.99
Tegan and Sara - Heartthrob $.99
a perfect circle stencils $.49
H&M jacket $1.99

kid's size 10 hahaha...... sleeves are short but it looks like a style choice at 3/4 length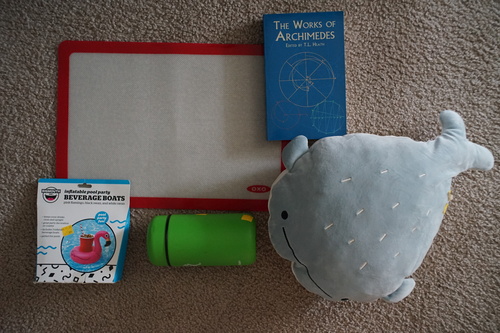 oxo silicone baking sheet $.29
The Works of Archimedes $8
beverage boats $.89

For Ryan's lil bro

hydroflask "food bank" $1.99

Ryan's. Still had the sales sticker on the bottom

Jinbesan $.99

I wasn't GOING to buy him until I packed up my gift for hors and realized I have Jinbesan washi tape?! I went back for him. I washed him with the darks because I was impatient and his belly is stained now whoops