Happy almost 4th of July!
listening: Noir Désir -
Des visages des figures
July 3, 2023
I was walking downtown and I saw a girl reading my favorite book on a bench!! I would've made a new best friend! Is it weird to run up to people reading a book??? I hope she enjoys it ❤️ I really love Klara!!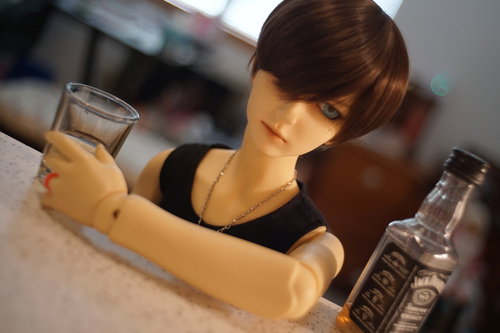 Ryan took me to see the bears again. I got a good look at their butts. Now, one would expect by the cuteness of teddy bears, that bears would have cute butts. This is wrong. Bears do NOT have cute butts. They are not bunnies. They are not deer. My day is ruined.
Thank you to everyone who has talked to me about kpop boys. They still confuse me. I don't understand them at all.
Some German family must have done some cleaning because the thrift store was filled with European (mostly German) media. Tons of CDs, movies, and kid's books. I wish I had more time to go through it! I grabbed a few CDs I thought looked interesting. All CDs $.99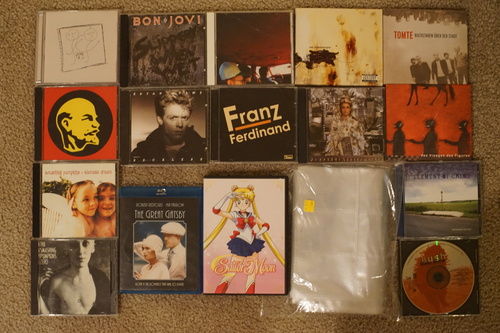 Bon Jovi - Slippery When Wet

Finally got to delete my files that skip!! I'll probably toss the discs too. They are scratched to hell.

Bryan Adams - Reckless
Bush - Sixteen Stone
Element Of Crime - Mittelpunkt Der Welt
Fernanda Abreu - Da Lata
Franz Ferdinand - Franz Ferdinand
Hum - You'd Prefer An Astronaut
Nine Inch Nails - The Downward Spiral

SCORE. I really wanted the album with Closer!

Noir Désir - Des visages des figures
Smashing Pumpkins - Siamese Dream
The Smashing Pumpkins - Thirty Three
The Smashing Pumpkins - Tonight, Tonight
The Smashing Pumpkins - Zero
Tomte - Buchstaben über der Stadt
The Great Gatsby BD $1.99
Sailor Moon Season 1 Part 1 $1.99
card sleeve pages $.49
I didn't intend to buy so many Smashing Pumpkins albums but $4 was the only thing stopping me.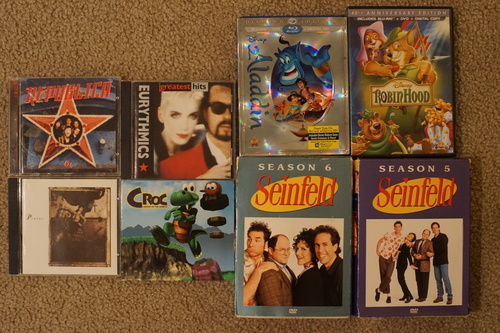 Ryan's haul! There was a very tense hostage exchange after I found Republica and he found Great Gatsby.
Republica - Republica
Pixies - Surfer Rosa & Come On Pilgrim
Eurythmics - Greatest Hits
Croc for Win95
Aladdin BD $1.99
Robin Hood $1.99
Seinfeld S5 $3.99
Seinfeld S6 $3.99
Round 2 at Goodwill. All CDs $.99 at this store too.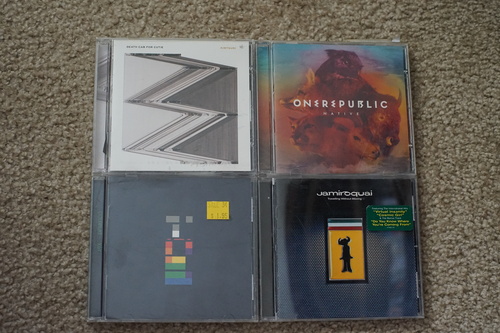 Death Cab for Cutie - Kintsugi
Jamiroquai - Travelling Without Moving
OneRepublic - Native

Not Waking Up?! How will I recreate my Sims 2 playlist?? I can still hear HYDE's Season's Call in my head after "it's too late to order fries".

Coldplay - X&Y