Game Boy Camera
I bought this at Al's in Seattle for $8 back in March 2016. It was extra cheap because green is ugly (sorry). Ryan let me use his SP at Sakuracon that year so I took all those photos upside down. I did not have one as a kid but I use it with my childhood GBC (and Ryan's GBC with a backlight) now.
I get my photos developed using a "bennvenn joey jr". Ryan has a printer too but it has this horrible issue where reciept printing lasts like 2 years max.
An interesting tidbit: even when all photos are deleted from the game, the dumper will still read the memory where they're stored. The photos aren't truly gone until you overwrite them with another photo.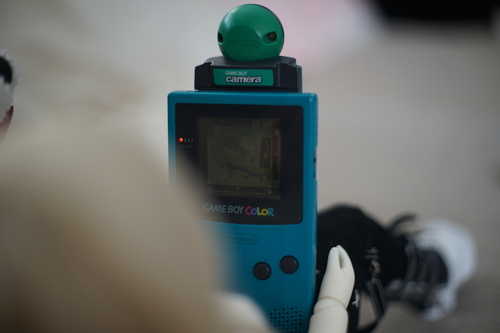 hover for more info! i'm usually not this kind but some of these are really hard to tell what they are