my favorite clothes!
dresses and jumperskirts
Rena Lange Jeans jumperskirt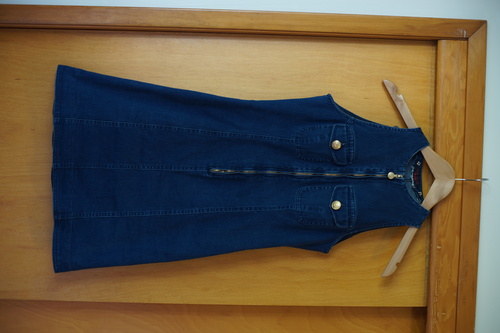 my new favorite jumperskirt! $4.29 at my favorite thrift store. all the labels are ripped off.
????? jumperskirt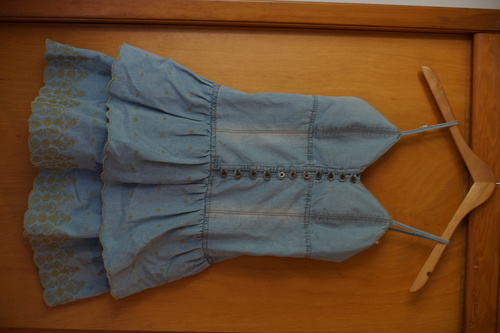 my former favorite jumperskirt. $15 or so at University District Goodwill in Seattle. the labels all contradict each other. i wish i knew who made this. its absolutely falling apart. i've had to fix the straps more than once and the lining is ripping
AATP Winding Rose Corset JSK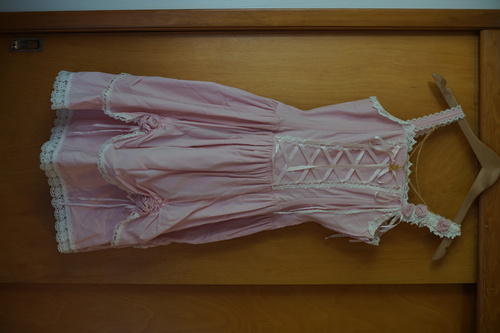 i bought this on mandarake for $80 a while back. has the matching headpiece. i cant find any excuse to wear it and it's a bit too big on me. it's 2007 so its bordering on oldschool (right?!??!)
Royal Hawaiian Creations plumeria dress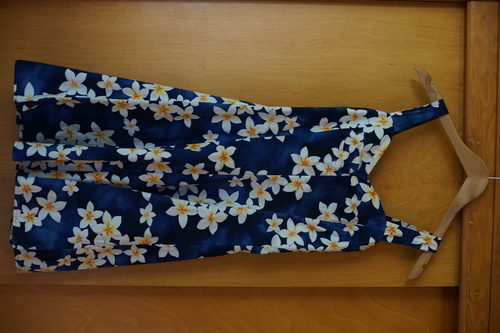 size s. im not big into muumuus but this has such a pretty cut and print. can't remember which thrift store i found it at...
Ruby Rox dress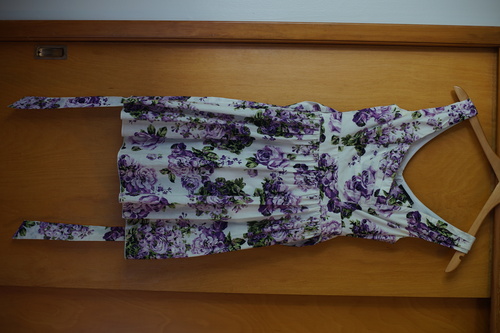 size 3. not incredible quality but definitely my style. there was a "petti" at the bottom, but i cut it out and now i just wear my actual petti with it. bought it at burlington coat factory for $30 when i was looking for a homecoming dress in high school.
skirts
Liz Lisa skirt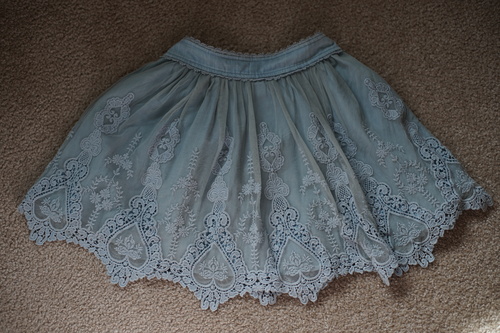 size 1. lazily altered to have a smaller waist. i have no idea why this was in a goodwill in my hometown but i bought it anyway. it was disgustingly yellowed and dirty but only $4.
Jantzen Classics skirt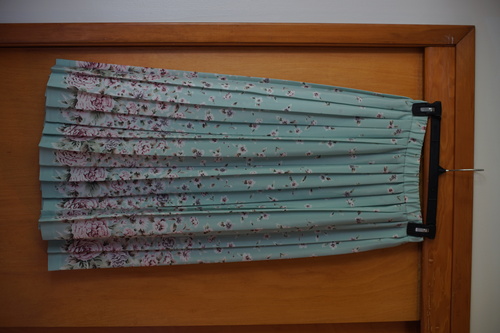 size 8. altered to have a smaller waist. goodwill find.
sweaters
Alfred Dunner sweater
found at your grandma's estate sale.
outerwear
earth music & ecology Premium Label coat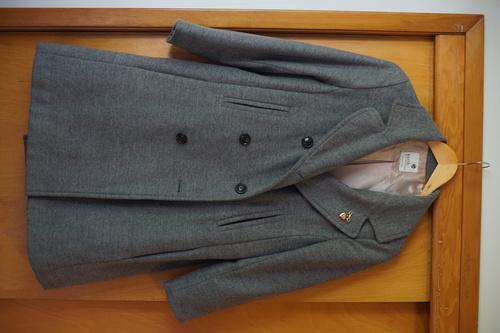 size m. found for $17.99 at my favorite thrift store. sleeves altered to fit my short arms!
deb coat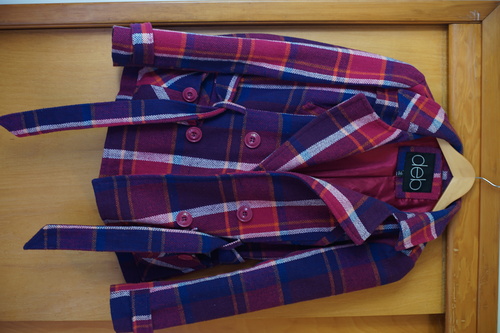 size s. i believe it was $15 at goodwill. deadstock. i had to tighten all the buttons when i got it because they were all falling off. the lining keeps coming apart at the seams. it needs so much attention. has a detachable hood.
baby alpaca scarf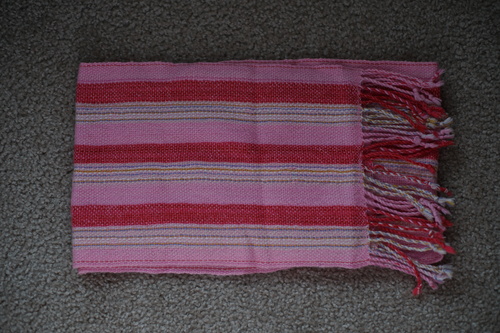 ryan bought this for me ;u; its so cute and its made out of baby alpacas
scarf and hat set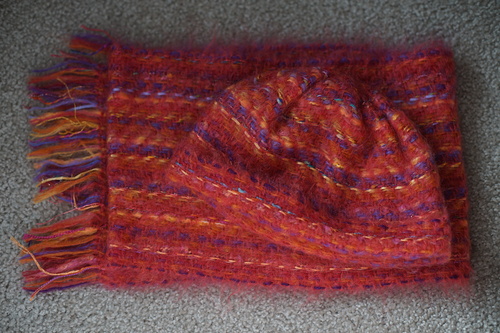 peter got this for me for christmas in 2019! its beautiful and handwoven but it definitely takes more effort to wear since it doesnt match anything pink. made by Geke P. De Vries